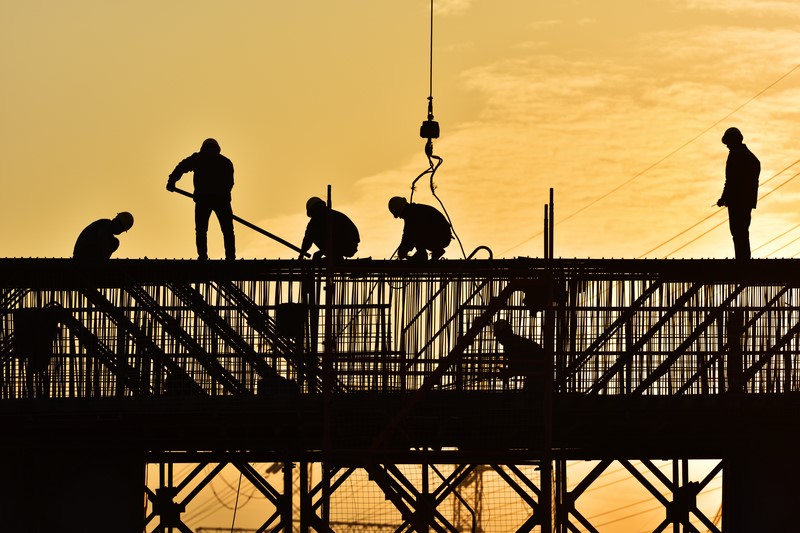 As a nation, we have allowed the bearers of bad news become the pallbearers of our happiness. We have, for too long, focused on the plant instead of the soil that nourishes, and must now live with the inconvenient truth of our existence – that we cannot build a thriving economy without a thriving society founded on principles, precepts and statutes that supports and promotes excellence and equity. There cannot be a meaningful conversation about business integrity in the absence of sovereign integrity.
The common denominator in any sovereign economic plan (budgets, fiscal & monetary policy) is the household. But like all good works of fiction, the 2019 Budget and ERGP missed this key important point only because, as configured, the system is not designed to focus on accountability indices a country should base its reward structure upon – the quality of life index.
We cannot build a thriving economy without a thriving society founded on principles, precepts and statutes that supports and promotes excellence and equity.
There cannot be a meaningful conversation about business integrity in the absence of sovereign integrity.
I also wish to add, we should dispense upfront the notion that government can simply legislate change. It has to be attitudinal, process and policy driven; and reinforced through the signaling effect of governance.
My task today is to make that case. I appeal for your attention….
I stand here today as the voice for my mother, a retired nursing matron who is headed towards 80 years who continues to ask the question – Femi, when is Nigeria going to get it right? Where we wrong to sacrifice so much?
I stand here to speak for that Nigerian, who is tired of being surrounded with negativity, that person that might have been involved in bad practices but now seek to change but is mocked by those to whom we dress in 'integrity' cloaks; who cover their noses literally, when he walks by.
I want to speak for my young committed employees who I see work very hard to build a career but go through a whole lot, just to get bye daily….
I will therefore not bore you with the nuance of the topic but rather delve into the substance of the self-diagnosis that made such a topic relevant at a time when nations are concerned about sovereign competitiveness and geopolitical positioning but we are pre-occupied with everything from body language to how servers work.
Good evening distinguished guests, host, patrons and stakeholders of the integrity oasis created by the CBi.
Like all Oasis, the audience here represent either a mirage or the exceptional few – those who have convinced themselves that 'we are the good ones' in an ethically challenged environment. It will literally cost us our lives in this quest, as the sovereign mortality rate continues to drop comparable to the drop in access to quality of life enablers (which for those who can afford it, is getting costlier relative to earning capacity which may force some to join those they sought out to change in order to make up for the shortfall). This is an existential question we must have the courage to confront and solve.
The spirit and theme of CBi's 7th Annual Christopher Kolade lecture on Business Integrity reveals itself through our daily interactions – we see it, feel it and touch it in every encounter, engagement and exchange; such that we all have an experience of the issues, or are in some ways ourselves, the problem we seek to resolve.
Most respected and well-intentioned thought leaders, policy wonks, retired public officers, business leaders and clergies have spoken up loudly in recent weeks about the economics, political, leadership, moral and corruption challenges Nigeria needs to correct. There is nothing new to be said about the symptoms, the diagnosis and the prescriptions. You simply need to pick up any newspaper or go online to fill your craving for bad tales. It is a constant stream of tales from the real to the imaginary; the in-thing is to criticize, complain and caricature the country, the leadership and fellow citizens.
Social scientist will tell you that there is a method to this madness, and will justify same.
Curiously, in my over five decades as a citizen of this country, I have seen Nigerians do very well in multinational firms operating in Nigeria; at top knowledge management entities, and on engagements/missions outside the country……; I have equally seen Nigerians from all works of life and of different ages go on to excel in the diaspora.
The issue, it would seem, appears to be situated in the system of governance i.e. the way society is structured – the way society organizes itself, the way it governs and the citizenry values it promotes by way of the signaling effects of its actions.
It is my submission therefore, after decades of close observation and interaction at various levels that the Nigerian governance system was not designed for an ethical leadership or integrity based economic governance that can thrive – holding its operating parts accountable for the pursuit of excellence, offers rewards and incentives for conduct and has consequences for breach of the social contract between the state and citizens.
If and where governance does happen, it is an exception; or it serves a pecuniary interest or purpose. Excellence is not the norm in Nigeria, and examples abound to corroborate this.
For context, Nigeria is currently experiencing a 'perfect storm' – a situation where a rare combination of circumstances aggravates existing fault lines drastically; and in this case, we have a cocktail of economic development issues, insecurity, diminished consumer purchasing power, economic hardship, leadership inertia, regulatory overreach, failing institutions, weakening infrastructures and a glaring disconnect between the growing productive population and economic opportunities in the country.
The delusion of grandeur, of greatness and of invincibility we carried ourselves with; has shown itself to be a convenient mask worn to describe 'potential' rather than reveal reality. This is the legacy of years of self-indulgent leadership that for purposes of illustration delivered Nigeria's largest steel plant, the Ajaokuta Steel Company with over 4,000 housing units in 23 estates, tens of thousands of pensioners, and after spending over $8 billion; has never produced steel of commercial viability since it was established in 1979.
Truth is, we have always been this way and a cursory literature review from the colonial days to date, will show a consistency in the problems then and now, with slight changes only in amounts involved and level of indifference and extravagance exhibited.
By extension, corporate governance abuse has become pervasive, ethical conduct an exception, and behaviour, attitudes and governance deeply rooted in survival rather than existence. Yet, while the need for an urgent reset is shared by all, we appear stuck in the mud, decades after talks and paper presentations from local and diaspora thought leaders.
The need for this paper presentation to do away with the usual is therefore imperative.
In the course of this presentation therefore, I intend to save myself from the burden of pampering to our constant need for drama; make qualitative statements around the subject as succinctly as possible within the time allotted to me; and hopefully offer a template for the much needed conversation around the positives available in this flawed system we can scale up to crowd-out the growing negatives.
This is what you get with the choice of guest speaker to this distinguished assembly of leaders of Nigeria's corporate and political society.
I am the mirror image of Nigeria – birthed by decent parents with good motives who sacrificed a lot for a better tomorrow, flawed but limited in choice of peers and influencers, from a traditional family culture of dependency and patronage, in survival mode based on an absence of public safety nets, grew up with a confused notion of success, progress and greatness, executed a flawed leadership recruitment process in business and personal life, had unclear rules of engagement, was prone to impulse, contended with unlimited expenses off a limited income (with huge demands from society to meet structural failures), had lots of dependents yet continued to play big brother to neigbours, blamed others without ownership for lifestyle choices and contribution to population, did whatever is possible and necessary to meet routine fees and dues when in and out of work, borrowed to meet operating expenses, built home without a mortgage, banked without access to consumer lending, insured but struggled with claims, paid taxes but wish he didn't as he still had to pay to non-state actors; studied accounting but of necessity repairs generators often, friendly with police officers and anyone in uniform really as a survival tactic, had many guiding rules but selectively applied them while hoping, praying and waiting for a miracle, hoping to catch a break.
I was like every other Nigerian trying to make a headway where none was existed, till I reached rock bottom.
Redemption came fortuitously, a function of grace, and after restitution can today stand emboldened, and holding out hope that my story, not unlike others is the mess we need to become our message, our motivation for a C-Change – that we can turn this around if we do not give in to the voices of negativity; YET, to re-build, we would have to own our own narrative(s) and confront the truth that has held us back for decades.
It is on this premise that I wish to anchor this paper, my testimonial on Nigeria and the sovereign integrity question.
I wish to present this around four thematic areas and offer some thoughts around impact, implications and what is possible.
culled from proshareng.com